FABRIC Care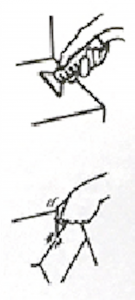 Fabrics will stay brighter and wear mu
ch better with a minimum of regular 
attention. A simple brushing and vacuuming once a month will reduce wear and tear in fabrics. Sunlight, heat and body oils will cause certain colour changes, so avoid them where possible. If you notice a loose thread, re-thread with the use of an upholstery needle or contact a qualified upholsterer. Never pull it!!
A professional dry clean is recommended approximately twice a year to every season.
Fabric cover pilling can occur occasionally as a result of normal daily wear and should not be considered as a fault. Fibre Pills can be removed by a battery operated pilling tool available from most haberdashery stores.
Dealing with Accidents
If you experience a minor spill or a stain, don't panic. Simply but quickly blot the affected area with an absorbent cloth. DO NOT SCRUB. Don't soak the fabric either. If further cleaning is required or if spills /stains are excessive, we advise contacting a professional upholstery cleaner immediately or contact the Moran After Sales Centre on 1300 786 222 for advice.
Please visit the Moran website to get more in-depth information at www.moranfurniture.com.au